I was supposed to publish some of these posts before my vacation. Some how I was not able to do that then. I am using my vacation to post those, to compansate it.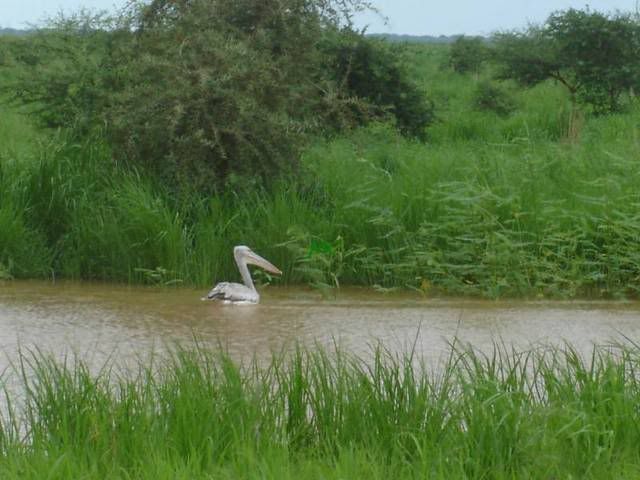 I saw her on my left side almost fifty meters ahead of me, alone and aloof yet enjoying the strong drift of the muddy water. In fact I was seeing her almost three consecutive days…same place, almost same time.
I was on the look out for her today and I got lucky.
I cut my engine and eased the car silently on the bylane. She hesitated a moment and moved to the farther side.
These gray storks are very suspicious birds and I knew it well.
With out getting out of the car, I opened the side glass of my pick up and prepared my camera and checked my battery level because I didn't want to miss this shot for any reason.
She stood still as I looked through the window with out batting an eyelid.
All off a sudden she relaxed and started to swim around. I breathed a sigh and looked through the view finder and clicked as she ignored me totally.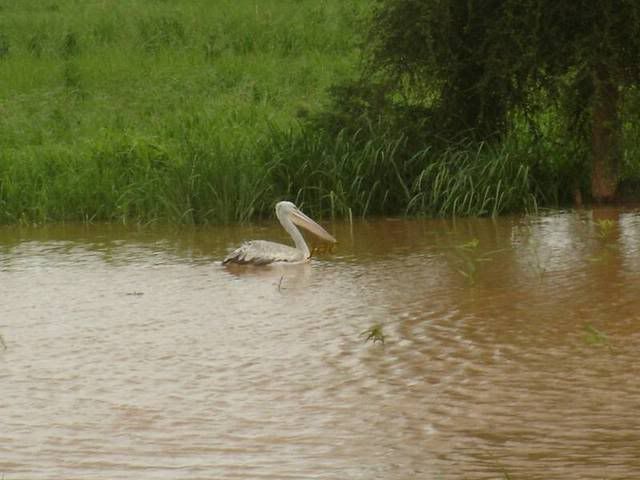 As minutes passed, she became confident and moved closer, occasionally dipping her head under water. But the odd angle of my pick up prevented me from taking a shot of her fishing skill. I had to satisfy me with this closer shot.
Aiming for a better shot, I opened the door slowly and eased out my leg towards the muddy bank. She looked up suddenly, probably due to the light reflected from my camera. She hesitated and moved to the shady side of the tree, among the green grass shoots rising above the muddy water.
She seemed to be trying to hide from me when I took this shot.
Suddenly she froze, as I heard the unmistaken sound of the gunshot.
I thought she was hurt but in an instant she took off like a bullet with her beautiful wings flapping a zigzag path, as a precaution.
I thanked God for sparing her life as I saw the culprit...a stale smiling face of the Sergeant in a camouflaged army attire from the bushes with his smoking gun.
As a forigner here, I can't get angry with this barbarian, I thought myself. He was still smiling like an ape at me.
"You are a damn good shot sergeant" I said, eying the flying bird far away. His smile froze with my mockery, as he trod away angrily to the nearby check post.
********************
Current music...Freeek - George Michael