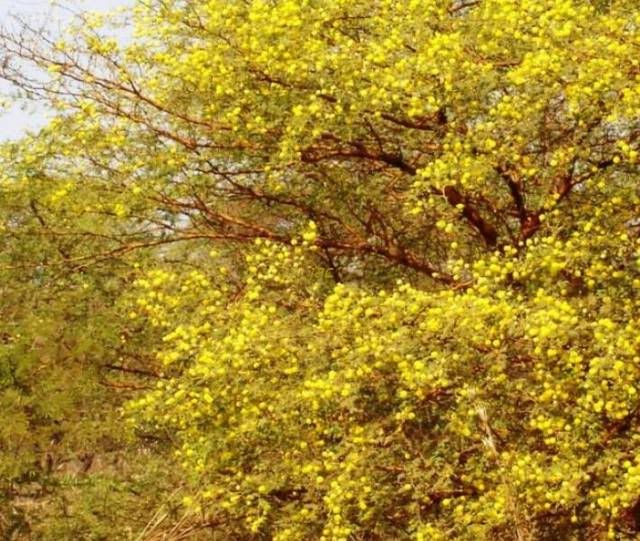 Last month while I was going to unity state through the forest short cut, I couldn't believe my eyes, as I saw yellow every where.
For the first time in my life I saw the Taleh trees in bloom.
The spring has been favorable to this tree it seems.
Last year, I saw a bloom here there, but not in these dimensions.
Every nook and corner where the Taleh forest is visible was covered with small yellow flowers.
This is incredibly beautiful !!
This tree is a wonder tree for the people over here.
My old readers already know what it is. If they remember... Do I see a lewd smile on their faces?
Those readers who are new here and not heard about the tree, please take a look
here.