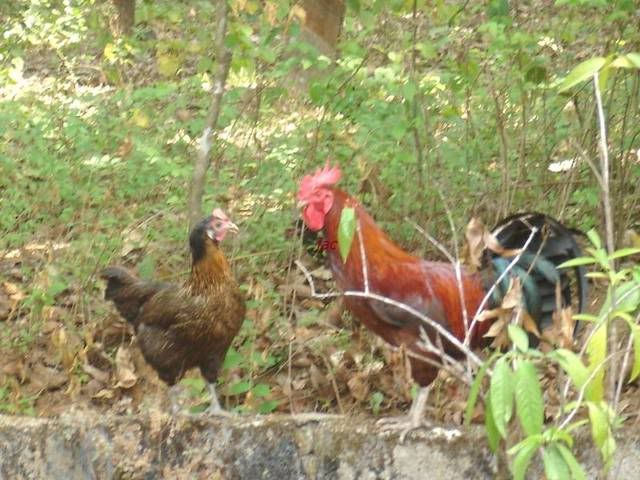 It was my first day in my uncle's home.
I was sitting in the varenda sipping a tea. Crosslegged and sleepy, I looked at his funny behaviour.
I was watching him for some time. He was having a very hard time there, trying to woo too many, but in vein.
Then I saw her, coming from far in a hurry towards him.
She was beautiful and well fed. She looked at him with out a care and jumped up to the parapet.
Unlike others, she looked timid facing him with out batting an eyelid.
He stood still as if he lost his gender.
I thought that some thing is going to happen as both of them faced each other readying for a fight from the look of the situation.
It appeared that the fella was shot and defeated, with his own gun.
I lost all my interest in him as he was about to turn around like a shy girl.
I looked around to see if any one was watching me...I am being a peeping tom ???
Thats all the story !
You all are annoyed and want to ask me what kind of post.
You have a lewd grin on your face now. For what ??
You thought there is going to be some sexy scenes here ?
No way !
I am a very decent man.
You wana know what happened then ??? hahahahaha
Just click
here