I am going back to my old template with modifications. Though I planned to change my blog totally, I realize that I prefer this template more. Your comments on the previous post is on my other blog
here,
which I plan to scrap later.
With thanks to shine for the help in setting this up, to my requirements. Apologies to readers for the inconvenience on the comments on previous posts.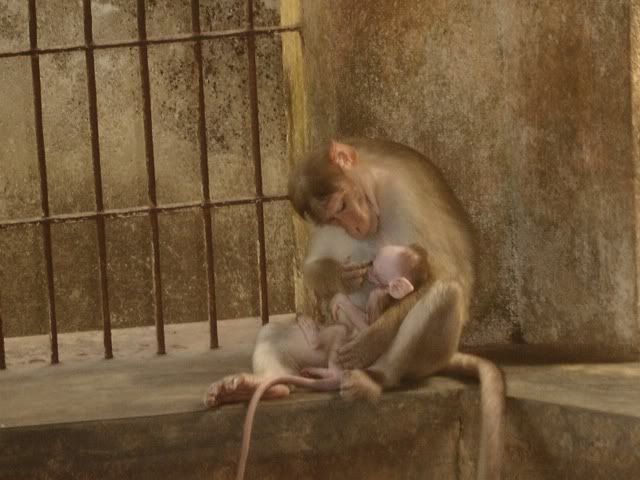 To be in the place of that 7 days old darling, who is nourishing his Mom's love, I would exchange my freedom for life, and accept this cage as my home.