I had no internet for a few days due to a fibre optic cable cut on the main lines of my company server and the area was flooded, preventing access for the repair crew

Now I have a lot of pending posts and more importantly, I have a pending tag.

geets has tagged me about the smells.

In fact I would say that she has tricked me…. Let me explain.

There is a saying that goes as that, if you suspect some body planning to ask you for a loan, the best way to prevent is to ask them first, before they get any chance to ask u.
I think it is a very clever strategy.

When I did the last tag for gazza, I was supposed to tag at least 3 persons…and the first name that came to mind was geets. I wrote her name as nominee, and then just before posting it, I took a peep at what is going on with my friend dot at her blog. I saw that dot has already tagged geets.
I am "kereem "( kind hearted, generous) to all those who wants to know , so when I saw geets being tagged some where else, I felt that she shouldn't be overburdened hence I didn't tag her.

Now, what I assume might have happened over the other end at geets is that, she being extremely intelligent (her IIT tenure being ample proof) somehow smelt my intentions and tagged me in advance to prevent me tagging her.

She is very clever indeed!!!

Anyways…tricks or no tricks, tags are tags and I will do it with pleasure for her. (Smile from ear to ear)

Let me remember what smell comes to me first, in the order of importance!

The first one I remember is the smell of smoke…the smell of wood smoke drifting from the long lane of thatched roof African huts.

African huts…made with reeds and grass.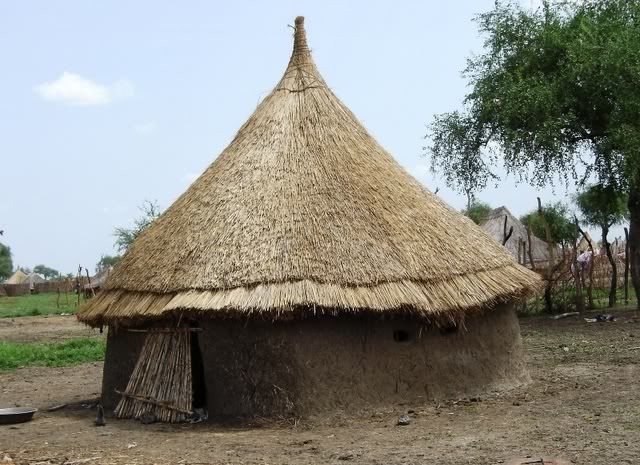 When I was a kid, every morning I used to walk near the huts that workers from the plantation dwell with kids running around stark naked, to inhale the pleasant smell of wood smoke. I know smelling smoke is not good.
My attraction was nothing but the pleasant aroma, that spreads from a particular dry grass used along with the wood, to get the fire going.
The times has passed I don't get a chance to see those houses often.

Second smell on my list is of lemon…not the smell of the lemon fruit that I like, but the smell of the leaves of the lemon tree.
Ya, I like it so much!
I know, that you people are laughing at my silliness!!

For you, the smell of the lemon and the lemon leaf are same.

But I tell you something??

Next time if you happen to be near a lemon tree, just pluck a lemon leaf, crush it with your fingers and smell it…
Pronto, let me know if I am wrong.
Keep on mocking at me until then.

Next one is a smell of food item.
I like the smell of freshly steamed garry.
Garry(or Eba) is the national food of Nigeria. It is made by steaming the pre- powdered cassava roots (Tapioca)
It has a delicious smell when it is taken out from the oven…that I will never forget.
It is normally consumed with an African fish cuisine called Egussi mellow.
My mom used to make the best Egussi mellow in the whole world, so how could I forget that.

I am now coming to smell number four which is a fragrance and not a smell.

I like the smell of my perfume that I use only while I am not on duty.
I use GIO (men) from Giorgio Armani.

You started laughing when I said "while I am not on duty"???

Though it looks odd, it is true that our company does not encourage the use perfumes during duty, due to purely safety reasons.

That brings in more cynical look from you ???

It is also true, as Africa is the place of wild bees. There is every chance that you will be followed and attached mercilessly by bees, if they are in a bad mood, and they can pick up scents and follow you easily.
Smell number five has two claimers.
I like the smell of flowers of Jasmine and Paala (Alstonia Schlolaris) Both are flowers but one is from flower garden and another is the flower of a wild tree called as Paala in which the yakshi (the beautiful disguised witch) dwells as per geets.
Paala is a tropical plant also known as white cheesewood or blackboard tree, is considered medicinal. Ancient times in Africa, the bitter bark of the tree was used for treating Malaria as a substitute for quinine.
The Paala flower blooms only at midnight and spreads an exotic smell, that is said to attract males to the tree (not me, but geets says so)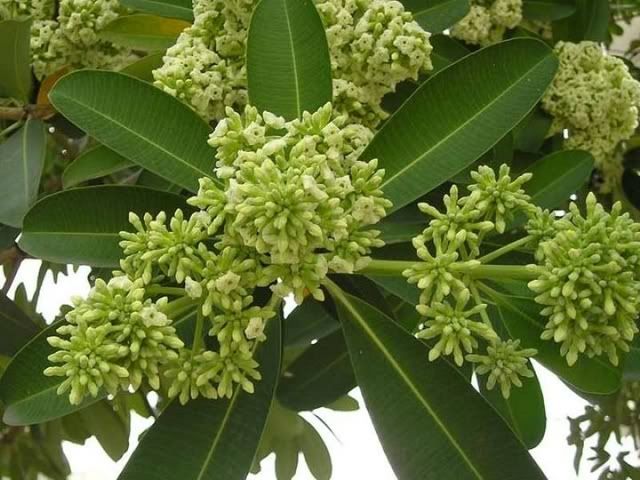 Geets knows better about it, as she nurtures one of that (or a look like) at her apartment.
I hope that geets feels happier with me for taking up this tag for her.
***********
Current music:- Freestyler-Bomfunk MC